MEDIA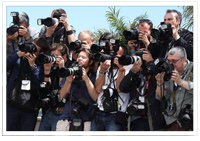 CALIFORNIA REALTOR® EXPO is the state's largest real estate trade show, drawing thousands of California's key franchise execs, top producers, and movers and shakers for educational, networking, and professional development opportunities. In addition, hundreds of top industry vendors and service providers will showcase their latest products and information in more than 200 booths in the exhibit hall.
Highlights of this year's EXPO include:
CALIFORNIA REALTOR® EXPO 2013 trade show, Oct. 8-10

2013 Housing Market Forecast Luncheon with C.A.R. Chief Economist Leslie Appleton-Young, Thursday, October 10
Journalists who would like to attend CALIFORNIA REALTOR® EXPO 2013 should contact C.A.R. Media Relations Manager Lotus Lou at lotusl@car.org (please put "EXPO" in the subject line) to register for media credentials.