Registration
Join us in Anaheim for CALIFORNIA REALTOR® EXPO 2014, the state's largest real estate trade show, taking place Oct. 7-9. Admission to the EXPO Exhibit Hall is FREE for members of the CALIFORNIA ASSOCIATION OF REALTORS®, but you must register to receive a badge.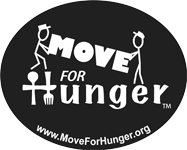 CALIFORNIA REALTOR® EXPO and Move for Hunger have teamed up again this year to feed the less fortunate in Orange County. Second Harvest Food Bank of Orange County will be the recipient of all canned food and financial donations.

You can donate two ways: via online financial donations or by bringing canned food with you to EXPO. For every dollar you donate, the Second Harvest Food Bank can provide three meals and over 90 cents goes directly to feeding the hungry. Read more and donate online here: http://www.moveforhunger.com/car.
EXPO, Oct. 7-9:
CALIFORNIA REALTOR® EXPO exhibit hall opens at 2 p.m. on Tuesday, Oct. 7.

On-site
(10/7-10/9)

C.A.R. Members/AOR Staff

FREE

FREE

C.A.R. Member Spouse/Significant Other

$25

$25

Office Assistants

$49

$49

Non-Members                                         

$225

$275
Luncheons:
Due to limited seating, tickets are required for our lunch events.
You must be registered for EXPO to attend.

On-site
(10/7-10/9)

REALTOR® EXPO 2014 Tuesday Luncheon
"Small Message, Big Impact: How to Build Your Persuasive Presentation," Presented by Terri Sjodin

$65

$70

REALTOR® EXPO 2014 Wednesday Luncheon
"Leadership Without Ego,"
Presented by Captain Chesley "Sully" Sullenberger

$65

$70

REALTOR® EXPO 2014 Thursday Luncheon
"2015 Housing Market Forecast,"
Presented by Leslie Appleton-Young

$65

$70

Non-member lunch pricing

$75

$80

Bundle and Save!

Register for all three EXPO 2014

lunches

and save!              

$180

$195

Non-member bundle lunch pricing

$192

$207
click here for Paid Program Offerings

Onsite Registration Hours:

Tuesday, Oct. 7:

9 a.m.

-

5 p.m.

Wednesday, Oct. 8:

7:30 a.m.

-

5 p.m.

Thursday, Oct. 9:

7:30 a.m.

3 p.m.

You may also download and print our registration form. Return the registration form to:
C.A.R. EXPO
Convention Data Services
107 Waterhouse Rd
Bourne, MA 02532
or FAX to: (508) 743-9623