REBarCamp 2017
---
You won't want to miss REBarCamp San Diego presented by the C.A.R. Young Professionals Network! What is REBarCamp? It's a user generated conference where YOU, the attendees, get to set the agenda the day of and participate in collaborative, workshop-style discussions and events. It's people meeting people, learning, sharing, gathering, and networking. The knowledge you gain here will be invaluable -- the friendships and associations you make will change your life and your business! Join us to learn new ideas and strategies to implement in your business immediately from tech to marketing, to whatever topics you can imagine!
Please note, REBarCamp is a paid event.
REBarCamp is the ultimate "Unconference Conference." There is no set agenda before the conference – instead YOU the attendees get to decide the topics the day of and be a part of engaging and eye-opening discussions. How does it work? When you arrive during registration (you'll want to be on time!), attendees will write down different topics they want to facilitate and hear about during the day. Then everyone will vote on their favorite topics. From there, the REBarCamp volunteers will create the agenda for the day with the sessions based on your feedback. Don't worry if you're not an expert on the topic you suggest, the goal is for everyone to participate and learn from each other through our lively conversations.
REBarCamp San Diego Presented by C.A.R. YPN


Thursday Night Networking Reception Sponsored by CRS

Thursday 8 p.m. - 11 p.m.

REBarCamp Networking Reception Sponsored Exclusively by CRS
Meze Greek Fusion
345 Sixth Ave.
San Diego, CA
Light appetizers and drink ticket provided.

Friday, October 13th
8:30 a.m. - 3 p.m.
Marriott Marquis San Diego Ballroom A, B, and C - North Tower Lobby Level


8:30 a.m. - 9:30 a.m.
Registration and Attendees Suggest and Vote on Topics for the Day


9:30 a.m. - 10 a.m.

Networking (and where the magic happens)
While attendees network, we'll set the agenda based on the topics YOU suggested and voted on.
10 a.m. - 12 p.m.
Discussion Sessions

12 p.m. - 1 p.m.
Lunch Provided and Keynote

1 p.m. - 3 p.m.
Discussion Sessions

A special thanks to REBarCamp San Diego Presented by C.A.R. YPN Sponsors!
Exclusive Networking Reception Sponsor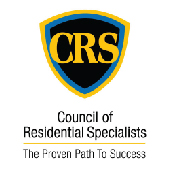 Continental Breakfast Sponsor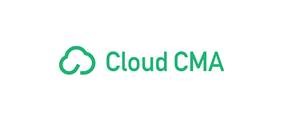 REBarCamp Sponsor