Tech Tuesday Sessions
---
NEW FORMAT. MORE KEYNOTE SPEAKERS. EXCLUSIVE NETWORKING RECEPTION.
Introducing the all new Tech Tuesday lineup! Get hands-on in the morning with sessions crafted to provide extensive detail and knowledge in different tech areas. Spend the afternoon learning first hand from three keynote speakers, top agents, and tech insiders on how to use technology to grow your business and succeed. End your day networking with other real estate professionals at the first ever Tech Tuesday networking reception. Lunch is included with the Tech Tuesday pass.
Please note, Tech Tuesday is a paid event.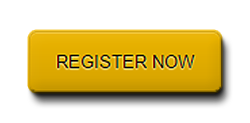 TECH TUESDAY, OCTOBER 10 -- 8:30 a.m. to 6 p.m.

THE MORNING LINEUP

8:30 a.m. - 9:15 a.m.

Room 14 A/B

Presented by Caroline Pinal, Founder of Giveback Homes and Cori Bracey, Marketing Manager of Giveback Homes

Insta Success
Instagram has reinvented itself and is no longer just a photo sharing platform. Are you keeping up with the innovative changes? As the fastest growing social media platform, Instagram is the perfect opportunity to build your brand through creative, engaging content. Build a powerful connection with your clients by learning how to use all of Instagram's content features including Instagram live, stories, carousel, boomerang, and layout. Search for prospective clients and grow your business by learning how to use hashtags, location maps, and sponsored posts. Innovative content, personal connections, and brand building are all attainable through Instagram – make sure you are taking advantage of this social platform for your business!

8:30 a.m. - 9:15 a.m.

Room 15 A/B

Presented by Darci LaRocque, Founder of Darci Talks Business Consulting for REALTORS®

Maximize Your ROI with Your CRM System
A Client Relationship Management (CRM) system is much more than simply importing leads and sending out template email messages. It's a tool that allows you to pursue new leads, maintain communication with clients, track data, automate your workflow, and increase overall efficiency by building relationships that create a large pool of repeat and referral business. Learn the top 5 ways to increase your database ROI by systematically improving your relationships and close more business than ever before.

8:30 a.m. - 9:15 a.m.

Room 16 A/B

Presented by Amy Ulloa-Zuniga, Regional Director of REALTORS® Property Resource

Real Estate On-the-Go
Create a valuable experience for your clients by being just as effective on the road as you are in the office. With today's fast-paced world, clients expect answers and results faster than ever – making mobility necessary for your business. Set yourself up for success and stand out from the competition by being prepared to handle any client matters with the best apps, tools, and devices for complete business mobility.

9:20 a.m. - 10:05 a.m.

Room 14 A/B

Presented by Michael Mersola, Founder of Mersola Group Estates

Up Your Snapping Game


Isn't this the dog filter app? Yes, but Snapchat is so much more than just an app with fun filters. It is a channel for you to connect to your clients on a personal, impactful level, cutting through the noise and giving you visibility in a crowded marketing space. Learn how Snapchat gives you access to build relationships with your clients, allows for personal branding and storytelling, and provides real time, authentic communication. See how easy it is to integrate Snapchat into your marketing plan, create meaningful content and relationships through videos and images, and develop geo filters to celebrate your client's special moments and successes.

9:20 a.m. -10:05 a.m.

Room 15 A/B

Presented by Patrick Ryan, Co-Founder of Transported VR

Game Changer - VR in RE
Video games, roller coasters, and real estate? Virtual Reality is here and is more mainstream than you may think. It is common to experience Virtual Reality in video games and roller coasters, and VR is working its way into the real estate industry. Imagine working with overseas clients and closing escrow without ever visiting the property. Or working with clients that cannot take time off work to physically go to a property, but being able to show them listings anyway. With VR, all of this is possible. See how VR can transform your business model, expand your client pool, and create a new real estate experience. Learn the ins and outs of VR, how it is changing the real estate industry, and how you can incorporate it into your business.

9:20 a.m. -10:05 a.m.

Room 16 A/B

Presented by Ricardo Bueno, National Trainer of W&R Studios

Duel It Out - Listing Presentations that Win
First impressions count and showing your tech savvy skills can help you land the deal. Impress your clients with data, digital marketing samples, and an interactive presentation straight from your iPad or tablet that shows your personalized strategy for selling your clients' home. We'll share the tools that will take your presentations to the next level, show you how to incorporate videos and visual images, and end with an action plan to prepare you to stand out and secure your next listing.

10:10 a.m. - 10:55 a.m.

Room 14 A/B

Presented by Jessie Beaudoin, CEO of CallAction

Crush the Competition with Facebook Ads
Stop spending money on old-school advertising that costs a lot with little to no return. Instead, leverage your business and generate returns on your investments by targeting specific audiences with low cost Facebook ads. You've seen these ads while scrolling your Facebook feed, but do they really work? The answer is yes, and they work well because of their ability to target specific groups of people based on interests and behaviors. Find out how to target specific groups, create impactful ads, how to set up an ad campaign, and see how Facebook ads can be a gold mine for your business. 

10:10 a.m. - 10:55 a.m.

Room 15 A/B

Presented by Josh Sharfman, Chief Technology and Innovation Officer of C.A.R.

DIY: Smart Home Conversion
Alexa and Siri, Roomba and Ring, Nest and August – is this the new norm? Companies are integrating technologies and apps to make it easier than ever to convert a "dumb house" into a smart home. From a digital assistant who can control your lights, ceiling fans, play music and give you cooking tips, to a digital doorbell that lets you see who is at your front door while you're away from your home, to saving money and energy with a smart thermostat, the options are endless for smart home conversion. Learn about the top 10 products and apps to easily convert your clients' homes, the benefits of installing smart home products, and how to sell these features in a home.

10:10 a.m. - 10:55 a.m.

Room 16 A/B

Presented by Raj Qsar, Principal Owner of The Boutique Real Estate Group

Lights, Camera, Action! Rock Star Video Marketing!


Video is becoming one of the hottest tools in real estate marketing and can tremendously enhance your business strategy. Learn from one of the top video marketers in the country as he shares the latest trends in video marketing using professional cinematography, drones, actors and even producers. Get real world advice on where to start your video journey and how to become a video rock star.

11:00 a.m. - 11:30 a.m.

Room 14 A/B

Presented by Crystal Lindsey, President of 333 Social Media

Go (Facebook) Live in 3-2-1
Shift happens. Video has taken over Facebook newsfeeds, making the shift to using video in your content strategy necessary to stand out in a crowded space. Facebook Live gives you the opportunity to be authentic in front of your clients in real time, something that is valued and hard to achieve in the age of constant ads and clutter on social media. Learn how to use Facebook Live, develop creative content, and see how it can take your marketing and brand awareness to the next level.

11:00 a.m. - 11:30 a.m.

Room 15 A/B

Presented by Anthony Self, Author & Vice President of Industry Relations of Ten-X

Curb Your App-etite
Get the lowdown on the top apps you need to fulfill your business needs. Run a smarter, more efficient business plan, make working on-the-go even easier, and have all of your marketing tools in your pocket. These apps will have your back and help you change the way you market, manage, and collaborate in real estate.

11:00 a.m. - 11:30 a.m.

Room 16 A/B

Presented by Bryan Miller, AVP of United Wholesale Mortgage

People Talk - Managing Your Online Reputation
Positive online reviews are a great way to build your business and establish trust with potential clients, but what happens when you receive a negative review? Attend this session to learn why you should embrace an online review management system, how to professionally handle and respond to a negative review, and why it's important to ask past clients to leave positive reviews of their experience working with you across different online sites.
INTERACTION ROOMS


OPEN ALL MORNING TO ADD TO YOUR EXPERIENCE - DROP IN AND HANG OUT

8:30 a.m. - 11:30 a.m.

Room 12

Presented by Matt Hood, Co-Founder of Transported VR

VR Goes Mainstream

Get the VR experience! Search for properties, explore neighborhoods, and see how interactive and realistic Virtual Reality is. Get tips on how to implement VR in your business model and explore the possibilities with this live experience room.

8:30 a.m. - 11:30 a.m.

Room 13

Presented by Bryan Wilson, Director of CoachSimple

Tech Talk

Collaborate, share ideas, meet referrals, and network with other tech-minded real estate professionals during an open networking session. Learn tips, strategies, lessons from success and failure, and share insights to inspire creativity and develop new business relationships.

TUESDAY LUNCH

INCLUDED IN TECH TUESDAY PASS

12:00 p.m. - 1:30 p.m.

Marriott Marquis Grand Ballroom

Presented by Jonathan Perelman, Head of Digital Ventures at ICM Partners & Former VP of BuzzFeed Motion Pictures


Tech Tuesday Lunch Keynote: Growing Your Business with Shareable Content
How do you grow your organization when there are so many competing voices in your industry? How do you stand out, rise above the noise, and get your organization's voice heard online so that you can attract more consumers or promote your communications objectives? Jonathan Perelman shares the tactics and mindset that propelled BuzzFeed into one of the fastest-growing cultural phenomena on the internet, being read by more than 40 million viewers a month. Learn how to approach different forms of content on different platforms and tips for creating shareable, social content and determining whether your marketing is reaching the right people and triggering the right emotions.


Presented by: Jonathan Perelman, Head of Digital Ventures at ICM Partners & Former VP of BuzzFeed Motion Pictures

Lunch is included in Tech Tuesday pass and is open to Tech Tuesday attendees only.


1:45 p.m. - 2:15 p.m.

Marriott Marquis Grand Ballroom

Presented by Bryson Womack, Director of Sales at IDX

The Future is Now: Tracking Today's Trends
Drones and Smart Homes, self-driving cars, and Virtual Reality - technology is changing the future and has already impacted the present. Staying up-to-date on new technology and how you can apply it to your life and business is important for success. This session will show how some of today's top trends translate to real estate, affect the way you do business, benefit your clients, and even enhance your daily life.

2:20 p.m. - 3:05 p.m.

Marriott Marquis Grand Ballroom

Presented by Karlton Utter, Senior Director of Learning Technologies and Solutions, Better Homes and Gardens Real Estate


Tech Tuesday Keynote: ACTION! Video Marketing and Communication for Real Estate Professionals

Good, bad, and the ugly. That is what you will find when you search for real estate on YouTube. The reality is that all of these videos are getting views. So why aren't you using video yet for real estate? Probably the budget and because you just don't know what to say or do on video. Learn 10+ simple video techniques that you can do on your smart phone and in less than 5 minutes. These videos will help you get business and will also differentiate you from your competitors. The best part…they won't impact your budget, just your time. We will also explore how to maximize your video branding through social media sites and which apps and tools will help you out along the way.

3:10 p.m. - 3:40 p.m.

Marriott Marquis Grand Ballroom

Presented by Seth O'Byrne, Founder of the O'Byrne Team; Ben Bacal, Founder of Roofshoot.com; and Chrissie Grasso

Moderated by Laura Monroe, VP of Growth and Partnership Collective, Sequel


Rock the Social Scene - Top Agent Panel


Hear first-hand how top agents are using social media to grow their lead pool, maximize their listings' exposure, and connect with clients on a personal level. Learn how they established their social media presence, what social strategies work and what doesn't work, and other insights on how social media transformed their business, and how you can use social media to leverage yours.

3:45 p.m. - 4:30 p.m.

Marriott Marquis Grand Ballroom

Presented by Johnny Cupcakes, Inventor of Johnny Cupcakes Apparel & Entrepreneur


Tech Tuesday Keynote: Viral Business: Inspiring Customer Loyalty
With each new launch the hysteria around the 'Johnny Cupcakes' brand continues to conquer the globe. The reaction goes from 10 block queues as anxious fans await for the shop to open to Cupcake tattoos, yes, permanent ones. In this awe-inducing presentation Johnny will educate you on how you too can create a wave of loyalty and obsession around your products, your business and within your team through the power of social media & experiential branding.

4:30 p.m. - 6:00 p.m.

Marriott Marquis Grand Ballroom Lobby

Power Hour - Networking Mixer
End your tech charged day networking with other real estate professionals over cocktails, music, and plenty of photo ops. Develop relationships, share ideas, and make new friends - you never know where the next business connection could take your career. Open to Tech Tuesday attendees only.